After a calm Summer, market volatility has returned with a vengeance.  The swift decline in stock market indexes this month has us now flirting with "correction" territory (-10%). 
So, investors are justifiably cautious.  And while the gains from 2018 have been erased, the profits made prior to that are still on the books.  So, let's put things into a historical perspective and see if action is warranted.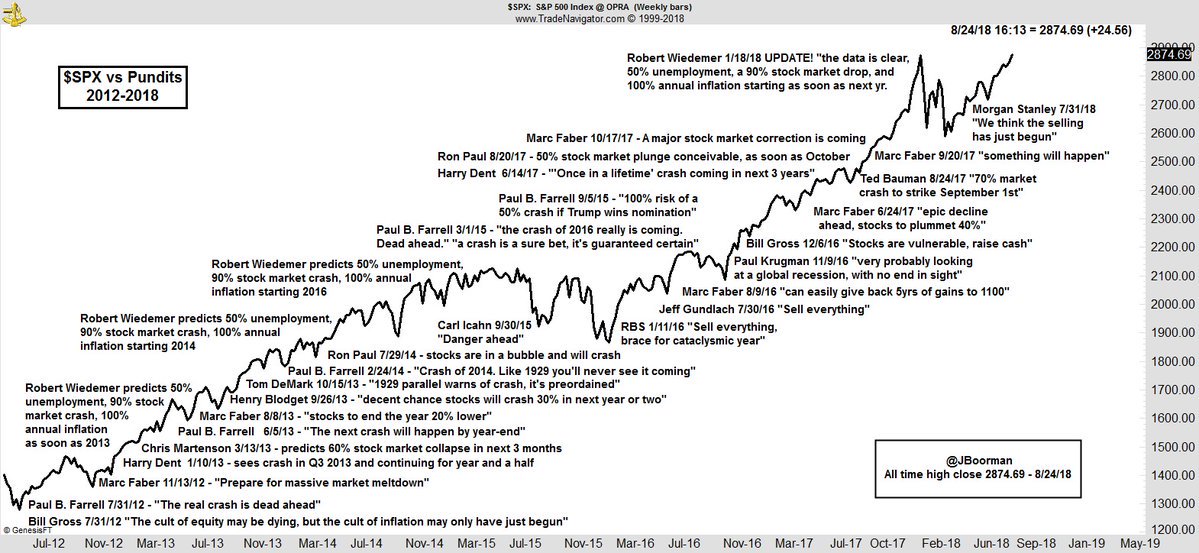 Corrections and Bear Markets
Corrections are a normal part of stock market investing.  They happen with regularity -- usually every two years, or less.  And while corrections are usually pretty short (3 - 6 months), some become protracted bear markets - often presaging an economic recession. 
The bad news is that no one can predict which ones become the more angry variety.  The good news, however, is that each correction, and each bear market, has ultimately been resolved into new highs for the stock market.   
So, equity investors are routinely cautioned to have a long-term perspective.  Now is a good time to verify that your asset allocation is consistent with your long term objectives. 
The Pension Manager Mentality
I regularly speak with college students and with young people who are new to the workforce.  I tell them that they need to become their own "Pension Manager" when looking at their 401(k) balances.     
That Pension Manager (of years ago) managed the pension plans for thousands of workers.  He or she had a very long perspective, knowing that young workers wouldn't retire for nearly forty years.  For older employees, he knew how much they would be harvesting in income from the plan in coming decades.  Employees, meanwhile, knew very little about this money, and couldn't really touch it.
This "out-of-sight" structure allowed the right long-term decisions to be made for each of them.  
We each need to have a similar mentality -- investing in-line with our own unique needs at each stage in our lives, while remaining focused in the future.  And if stocks are appropriate assets to meet our need for long term growth, then like the Pension Manager, we'd be wise to get used to a few corrections (and bear markets) along the way.